Many of us are on the go in the mornings, whether its taking the kids to school, getting ready for work, or hitting the gym…
It leaves us scrambling to get a solid meal in the morning that gives us some protein and balanced energy to start the day.
Here are a few quick samples of meals you can make the night before or quickly in the morning.
Option 1…
All things eggs.
Eggs are super quick in the morning…whether scrambled immediately or hard boiled the night before you can have a solid protein in under 5 minutes.  Add 1 or 2 pieces of fruit to that with a handful of nuts and you can a great, quick and easy meal to start your day
3-5 eggs
1-2 pieces of fruit
1 handful of nuts
Option 2…
Homemade yogurt parfaits.
Get some non-fat greek yogurt, add in some berries, sprinkle some oats, and add in a drizzle of honey and you have a quick, no cook breakfast for on the go!
1-2 servings of non-fat greek yogurt
1 cups of berries 
1/4 cup of dry oats
1 tbsp of honey
Option 3…
Protein overnight oats.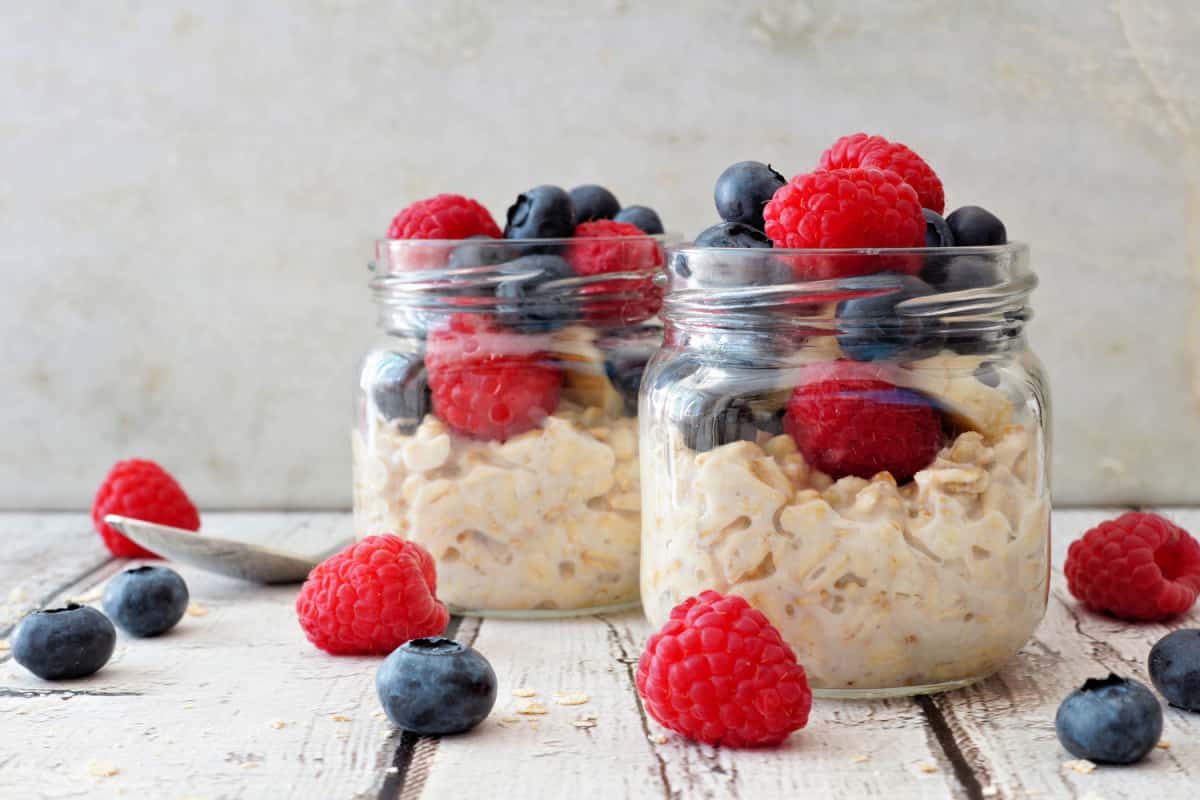 This one can be made the night before and Is really tasty.  The base will start with dry oats, add in some protein powder, add milk of your choice, dash of cinnamon, and add berries of your choice!
1/2 to full cup of oats
1-2 scoops of protein powder flavor of your choice
Milk (enough cover oats)
Cinnamon
1/2 cups of berries
We hope this helps and we would love to hear what some of your quick breakfast are for you when you are on the go!